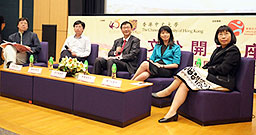 What is CUTV?
Launched in July 2012, CUTV is an online platform sharing videos about The Chinese University of Hong Kong (CUHK). It is a video archive of public lectures, professional symposia and memorable events that happened at CUHK.
The mission of CUHK is to assist in the preservation, creation, application and dissemination of knowledge by teaching, research and public service in a comprehensive range of disciplines, thereby serving the needs and enhancing the well-being of the citizens of Hong Kong, China as a whole, and the wider world community.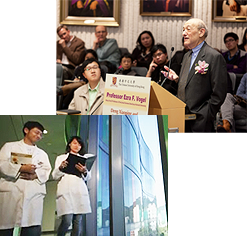 Objectives of CUTV
To offer free knowledge and inspiration from the wealth of speakers and teachers who have given public lectures at CUHK to students, staff, alumni and members of the public.
To act as a platform to showcase the excellence of CUHK in various disciplines and to outreach to the public.
To promote CUHK as a socially responsible university that is keen to share its expertise and knowledge.
Support from students, staff & alumni
As a sharing platform, CUTV cordially invites you to give us a hand in spreading the knowledge: by watching these videos and by sharing them among friends, colleagues and students. Let CUTV reach as many people as possible.